WHOLESALE DISTRIBUTION
Where margins are slim, business systems must achieve the utmost in efficiency.
Wholesale, warehousing and distribution businesses depend on the rapid, controlled and accurate movement of goods through complex and often geographically dispersed facilities. There is no room for mistakes; the right goods must get to the right customer first time, every time.
From accurate inventory control to picking, packing and order processing, with integrated sales and financial data, and automation of manual processes, Verde delivers intelligent solutions powered by real-time information, delivering detailed analysis to make informed decisions, and which underpin the ability to consistently meet and exceed customer expectations.
Our inventory management software solutions are depended upon by more than twenty high-performance warehousing and distribution businesses across New Zealand.
FUNCTIONALITY TAILORED TO WHOLESALE AND DISTRIBUTION
Automate processes and reduce errors in purchasing, order fulfilment, inventory tracking, and customer support with distribution management software from Verde.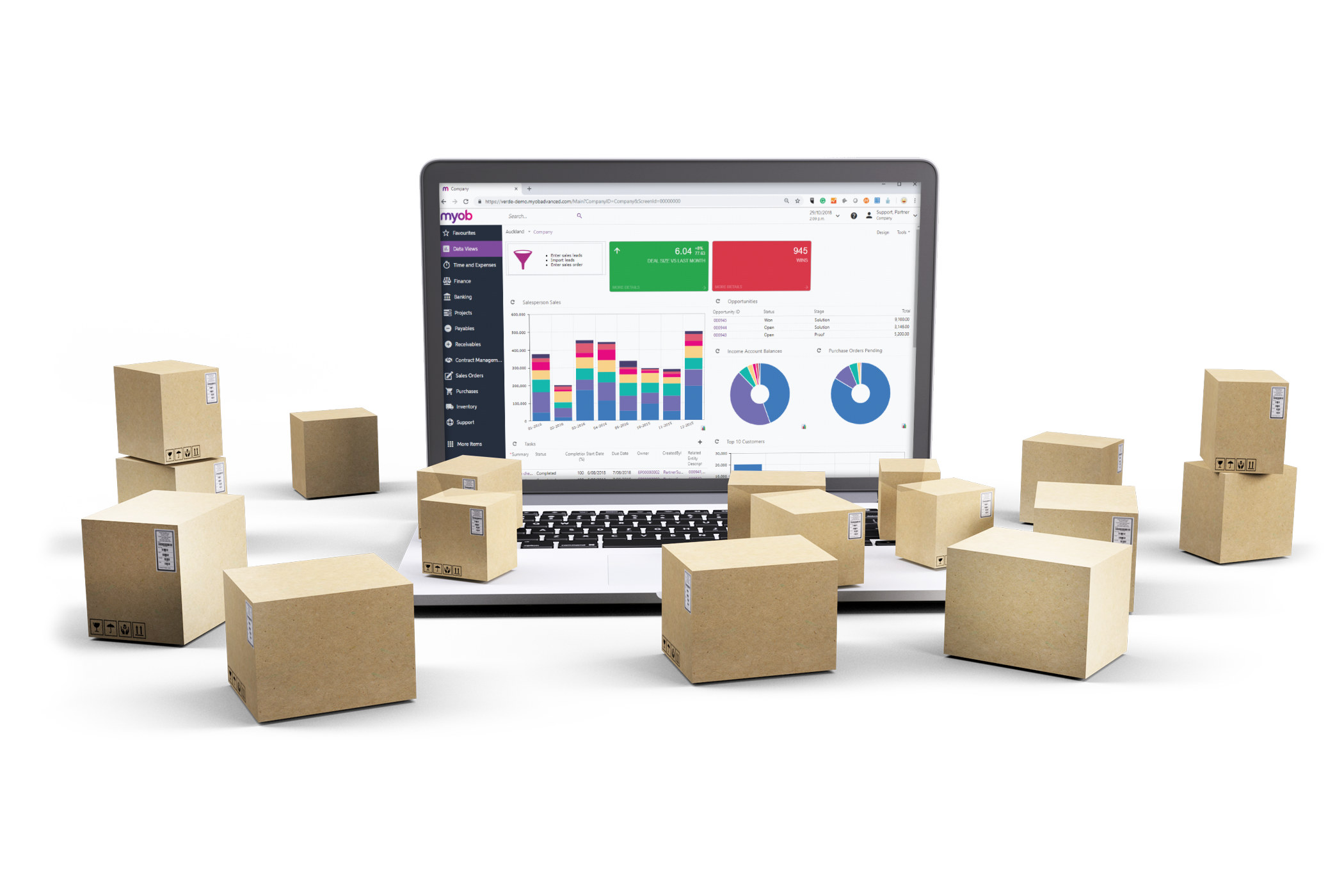 BENEFITS OF DISTRIBUTION SOFTWARE FOR YOUR BUSINESS
Improve your supply chain, drive customer satisfaction and increase revenue.
MANAGE INVENTORY
Manage processes with real-time visibility of available inventory, inventory in transit, reorder quantities, and inventory costs.
STREAMLINE SALES ORDERS
Reduce order times and minimise costs by optimising the way you quote, enter, and fill orders. Set rules to manage complexities such as multiple warehouses, returns, credit limits, and drop shipments.
ENHANCE PURCHASING
Minimise costs and ensure a steady supply of materials by optimising and automating purchasing processes including vendor requisitions with electronic bidding.
KNOW YOUR TRUE COSTS
Determine real-time profitability by warehouse, product line, location, or business unit. Use real-time information to control costs across the entire supply and distribution chain.
IMPROVE PROFITS, REDUCE WASTE
Get a real-time view of inventory holding costs, so you can accurately track costs of goods sold. Boost profitability and make better decisions with different valuation methods for different inventory items.
INCREASED PRICING CONTROL
Avoid re-entering information like price and discounts, manage your discount policies and pricing models with ease – while still maintaining any price override policies you have in place.
REDUCE ERRORS, AUTOMATE PROCESSES
Create and approve quotes, manage your purchases, fulfil your orders, obtain vendor bids, eliminate paperwork, all through one automated system.
MOBILE WAREHOUSE MANAGEMENT
Streamline distribution processes with advanced warehouse operations in receiving, inventory management and order fulfillment. Improve customer satisfaction and reduce costs with barcode scanners on phones and tablets.