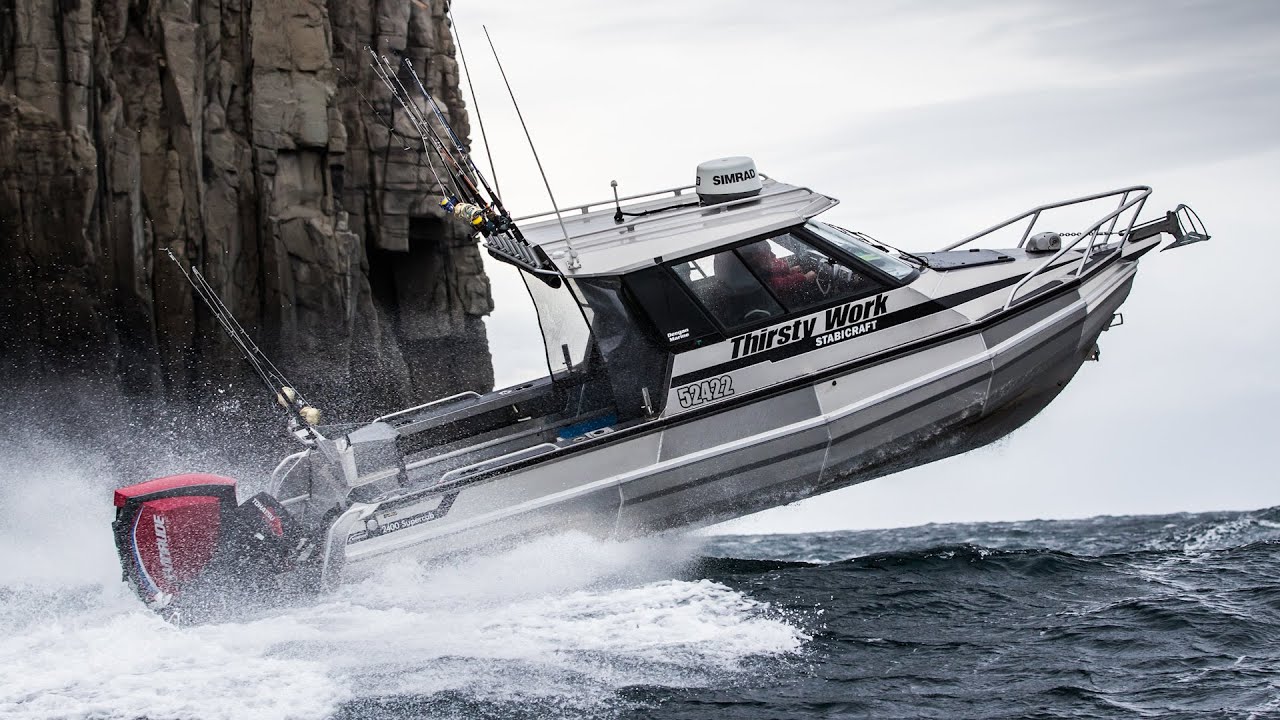 STABICRAFT MARINE
Floating Stabicraft's boat with MYOB Greentree
Whether trailered or on the water, the next time you see one of Stabicraft's iconic vessels, you'll know that MYOB Greentree played a part in its construction. Powered by substantial growth necessitating improved business management systems, the Southland-based boat manufacturer recently upgraded its obsolete DOS-based systems with Verde's help.
Today, it enjoys an efficient modern system providing organisation-wide visibility while establishing the foundations for the introduction of business intelligence and other solutions in the near future.
Established in 1987 in Bluff, Stabicraft is New Zealand's largest designer and manufacturer of trailer-boats. With a motto of ''Adventure with Confidence', Stabicraft's aluminium vessels feature sealed chambers making them virtually unsinkable while providing a stable platform for on-the-water activities. Stabicraft exports to Australia, North America and Europe.
SITUATION
The path to Greentree wasn't a simple one, recalls Stabicraft CFO Brook McPherson. "We knew for some time that the day was coming for a system upgrade because we'd been on a DOS setup for many years. As the company grew, we realised better systems would be necessary, because what works for a 5 or 15-person business just cannot for a 100+ person company."
What Stabicraft wanted was a foundational financial management system to handle accounts, or, as McPherson puts it, 'sell boats and pay invoices'. "That's what the existing system did, but it didn't do it very well," he explains. "In particular, the Purchase Order system was separate to the accounting system, leading to endless to-and-fro queries and poor visibility in a key area of the business; eDocs was turnkey here and a big step forward."
Another priority for Stabicraft, he adds, was a solution which would grow with the business. "Notably, we need a solution that can track each boat from order to build and onwards because each boat is treated as an individual project. But we still needed something capable of handling large volumes, including stock management. These are among the basic things that Greentree does well."
SOLUTION
Some years back, several solutions were evaluated and, "We opted for a European software package under the previous accountant," says McPherson, "But when I came on board, and analysed progress to date, it was clear that the package wasn't the best fit. So, I called Verde and immediately wanted to know how quickly they'd be able to set up a Greentree implementation."
Already familiar with the software and Verde, he knew it didn't have to take years to get the basics up and running. "Being aware of features like eDocs which automates some approval processing, and job costing, meant knowing it was possible to get a good system out of the gate fast," adds McPherson.
With the project commencing in early December 2019, the go-live was reached just three months later. "We did all the work over Christmas on the back-end database, getting the chart of accounts set up, loading creditors, and extending jobs already in progress and so on. By February we were testing and by the first of March, it was all go," says McPherson.
While describing lockdown as 'advantageous' is difficult, he nonetheless says that this unprecedented event allowed Stabicraft time to mature the system without the usual hurly-burly of daily operations. "It gave us space for a soft start as we weren't manufacturing through lockdown and with lockdown over, we climbed back in and away we went."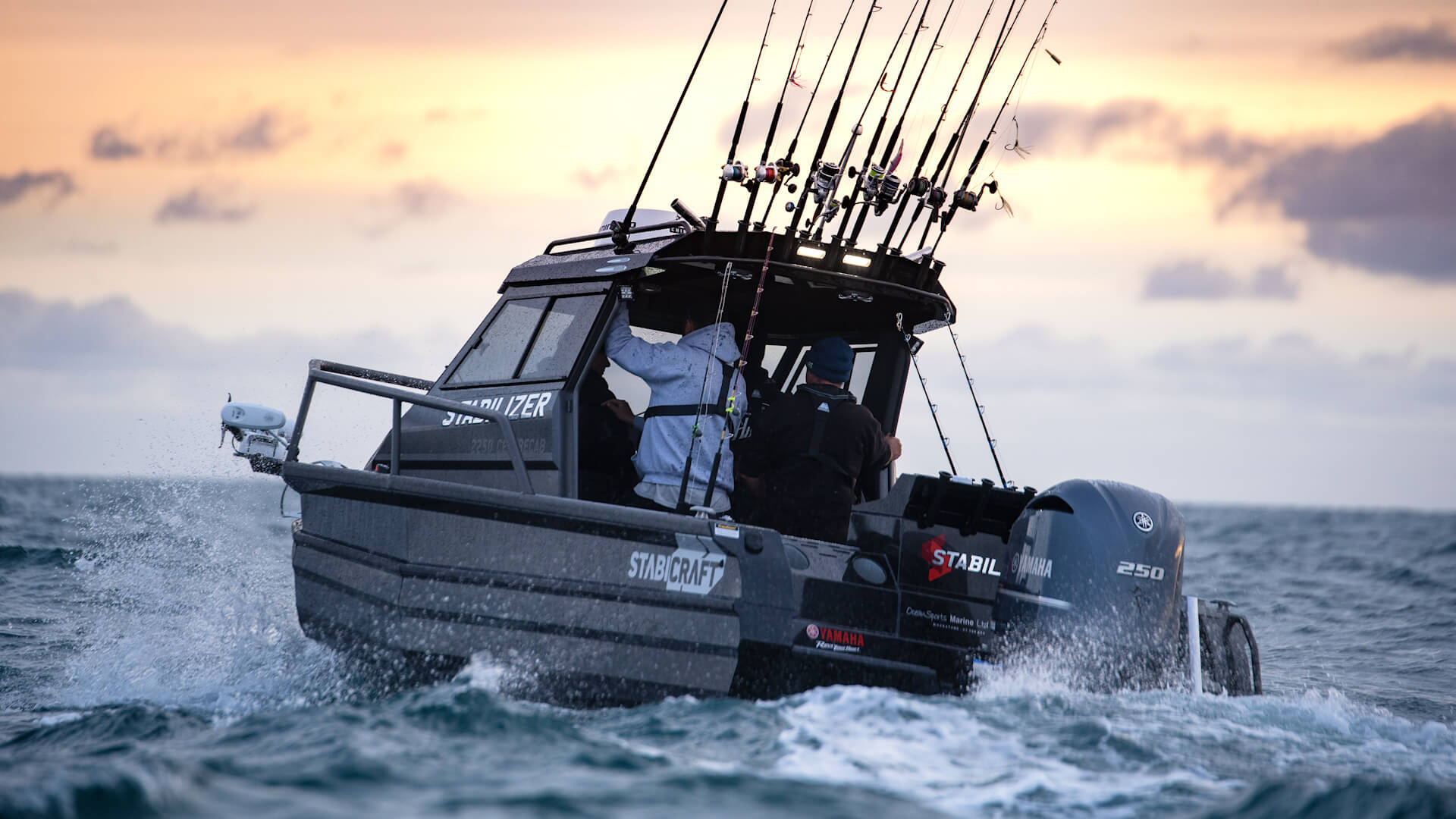 RESULTS
The primary benefits of a properly configured modern ERP system are visibility and efficiency. "The necessity for both these elements has come to the fore with scale; we're producing three or four boats every day, and previously we didn't have clear data on the cost of production or the returns earned on each vessel," says McPherson.
These factors go directly to sustainability and profitability; in other words, they are fundamental metrics for the company's wellbeing.
"Greentree has hugely improved our accounting capability at a granular level. We now have full visibility on margins; our accounts team is relieved of tedious work including data entry owing to eDocs, and there is complete visibility over our supply chain. It's been transformational," McPherson adds.
Meanwhile, job costing fits neatly with Stabicraft's production process. "We treat every vessel as an individual project, with customers able to specify features and options from an 'approved' basket of products which fit into the model they've selected," explains McPherson. "With this approach, job costing provides the ability to very closely measure costs and inputs on each boat, so at the end of it all we know exactly what went into the individual project."
As a company which in the last 5 years has seen significant growth – and with continued expansion on the horizon – McPherson says Greentree now provides solid foundations on which more advanced solutions can be built. "Before Greentree, investment was heavily focused on the production systems, with the back-end business management not brought along at the same pace. Today, we have an excellent ERP and can now look at things like business intelligence reporting, extending our engagement with suppliers, dealers, and customers, and more."
He says it is early days for Stabicraft's embrace of modern technology – but solid foundations set the scene. "We've got a couple of ideas, such as potentially automating key processes from sales to supplier orders and payments, tracking manufacturing and feeding that through to customers. We've got a philosophy of welcoming any system which frees people up to do better work -and the Greentree implementation sits at the heart of it."
ABOUT STABICRAFT MARINE
The Wilcox Group of Companies is involved with growing, packing and distributing fresh produce throughout New Zealand with facilities at Pukekohe, Ohakune, Levin and the Waikato in the North Island, and Rakaia in the South Island. Companies within the group are privately owned by the Wilcox family, who have been associated with vegetable growing since the early 1930s. They manage a production base of 2,500 acres with 110 permanent staff.Their large growing and packing capacity and specialised marketing skills mean Wilcox can deliver and maintain a guaranteed sustainable supply to retail sectors throughout New Zealand and sustain a significant export demand.
For more information visit A.S. Wilcox
33 years have passed since Stabicraft first pioneered aluminium chambered boats through an end-user design culture focused on both form and function. Manufacturing over 10,000 boats a year, Stabicraft boats can be found in waters all over the world. With a global team of adventure engineers and dealerships in New Zealand, Australia, US, New Caledonia and Sweden, Stabicraft leads the way with innovation and delivering high performing solutions for recreation and commercial users.
For more information visit Stabicraft Marine