BUSINESS SOFTWARE SOLUTIONS FOR NEW ZEALAND BUSINESSES
Verde has built Complete Business Management Software Solutions for over 150 companies in a variety of industries throughout New Zealand. Whatever your strategic initiatives, Verde will help you accomplish them by implementing a comprehensive, fully integrated cost-effective ERP solution that both suits your industry and meets your organisational needs. We've been perfecting our business's systems for hiring, recruiting, and retention for over 15 years. We have hired exceptional people, and we've helped people become exceptional in specific areas while ensuring they have the ability to think critically, communicate accurately and consistently, and understand the importance of putting the customer at the heart of everything we do.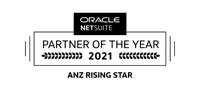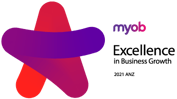 SOLUTIONS
Software selections require the alignment of people, processes, and technology to ensure that your organisation is selecting the solutions that integrate into your culture and support your strategic vision. We approach software selection with the expectation that technology will enable your business strategy.